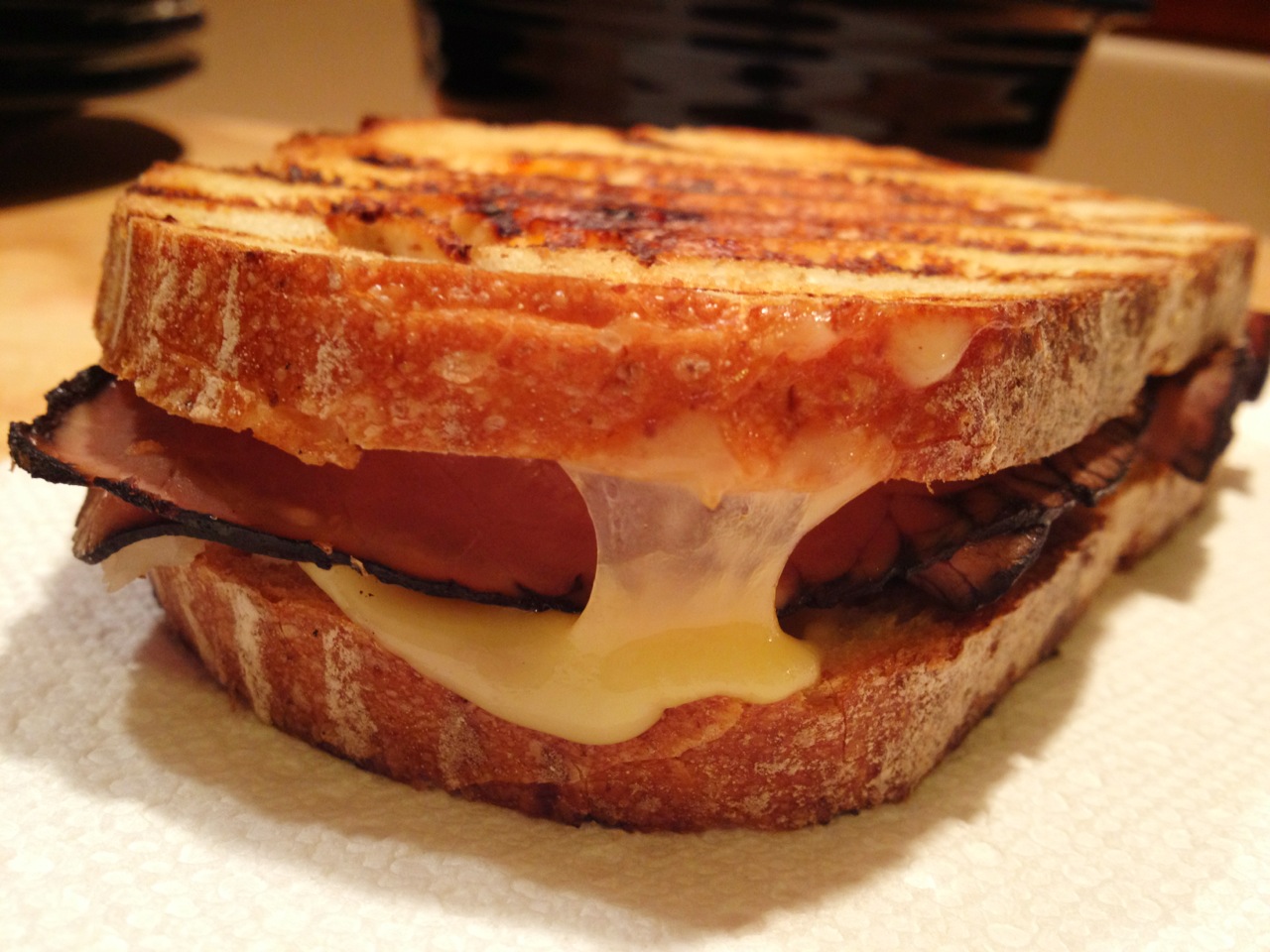 Any meal gets better when you start with local ingredients from the West Side Market, right?
Let me introduce you to our Roast Beef Reuben!
Ingredients:
- Start with Farmers Bread from Mediterra Bakehouse – a blend of white and wheat flours with a sourdough starter.
- Slather with homemade Thousand Island dressing (see recipe below).
- Pile high with thin-sliced roast beef from Edw. Badstuber & Son.
- Add a slice of Baby Swiss cheese from Annemarie's Dairy.
- Top with sauerkraut. Thankfully I picked up these two packets of Franks's sauerkraut at the grocery store a while back. I knew they would come in handy some day.
Cook that shit: Pull out a Panini pan and spatula and you've got yourself an awesome sandwich!
Homemade Thousand Island Dressing Ingredients:
- 1/2 cup mayonnaise - 2 tablespoons ketchup - 1 tablespoon white vinegar - 2 teaspoons sugar - 2 teaspoons sweet pickle relish - salt and pepper, to taste
Mix that shit together.